We have two of these cosy cabins for two persons. The cabins are placed in the edge of the forest, behind service facilities and pool area, next to caravans with a view of the campsite and a sneak-peak of the fiord.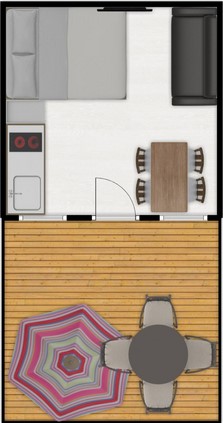 On the campsite map the cabins are numbered H5 and H6.
The cabins have ne large room with a double bed and a sofa.
There is a dining area and a kitchenette with a hotplate and zink with hot and cold water. There is off course TV and electric heating in the cabins.
The large fully furnished terrace is heading south, so that you can sit and enjoy the sun all day long with a view of the campsite and the fiord.

The cabins are fully equipped with dishes, coffee maker, electric kettle, duvets and pillows.
BEING UPDATED - NO PICTURES AT THE MOMENT
The cabins are being renovated this winter, which is why there are no pictures available.
Outside the main season the cabins can be a little cold, if the heating is not turned on before you arrive. Should you wish to have the cabin heated just give us a call or send an e-mail with your request. If you book online, you can order heating when you make the booking.
---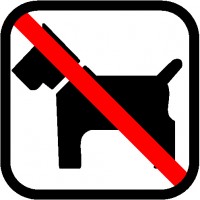 Are pets allowed in the cabins ? - No sorry not in this type of cabin !
---
Selected alternative cabins...