At Horsens City Camping we have in total 22 cabins for 2, 4, 5, 6 and 8 persons,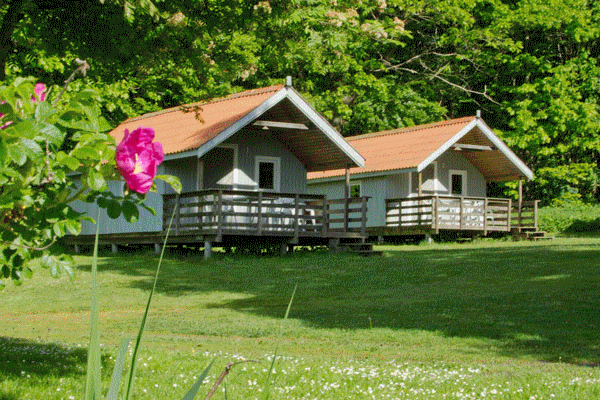 The cabins are cosily spread out across the camp site, not far from the service-buildings with showers and toilets.


Several of the cabins have been recently renovated and cosily furnished and have kitchen, dining area, terrace water and heating. Of course there is WIFI in all cabins, but against payment.


Dogs
In some of the cabins dogs are allowed, however, final cleaning is always obligatory when there has been pets in the cabins.
---
---
In low- and winter season, the cabins can be quite cold, if the heat is not switched on before your arrival. So if you want preheating please call or write us an email with this request. If you book online, you just choose if you want preheating.
In the winter season, it is only these cabins are rented out.
Full flexibility
You can rent our cabins for a weekend, for weeks or just a single day in the middle of the week during the off-season. During the summer holidays, our big cabins are rented for full weeks.