The tent is up, the pegs are in, and the furniture is in place, welcome to you glamping holiday
Family vacation made easy, in a rental tent close to facilities, playground and sun all day.
The tent is equipped with two 140 x 200 box mattresses and duvets and pillows. A terrace with furniture for 4 persones
There is a small kitchen-section with common utensils, refrigerator and table and chairs. Cooking and cleaning can be done in the common kitchen nearby.
The tent has a floor inside and outside on the terrace. On the terrace there is table and chairs.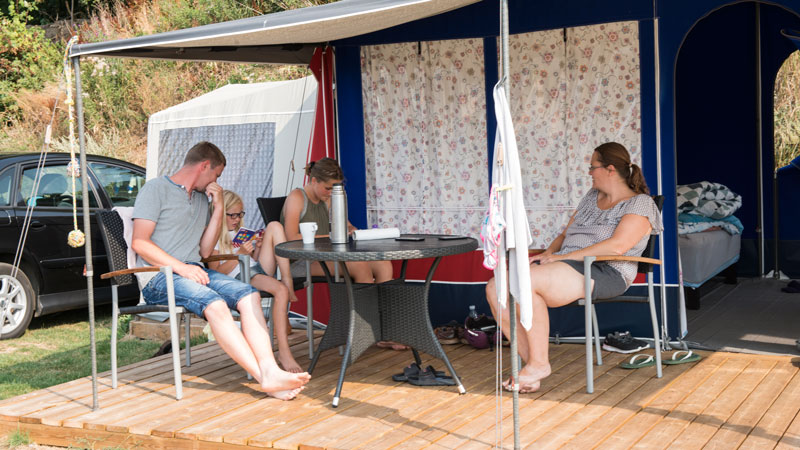 There is power for the laptop, phone etc. and a lamp over the table.
We look forward to welcoming you on your next tent-vacation at Horsens City Camping.
The tent can be rented in the period from about 1/5 to 31/8