Motorhome pitches of perfection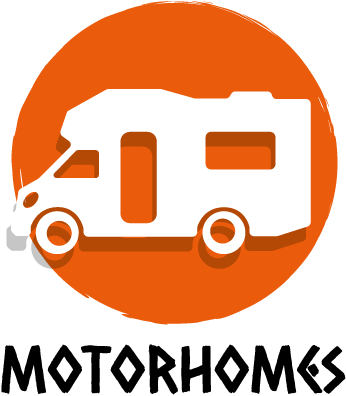 These areas are made especially for you who have a motorhome
A part of the campsite is specially suited for the needs that our many camper guests have.
From the camper you have free view of the fiord and Husodde beach from the A-pitches. It is a spectacular view!
You can park your motorhome directly next to a real wooden terrace so you can knock out the awning and sit out on your own terrace and enjoy your stay. We have 2 of these places in our area with room for children.
To serve your needs as best we can, we have made a service station for motorhomes near the exit, where you can empty your tanks and fill on fresh water etc.
A- and S-pitches are made for campers only, and the A-pitches have a free view of the fiord and grass-base. The S-pitches are the more simple "stellplatz" pitches on gravel which can take in even the largest motorhome all year round.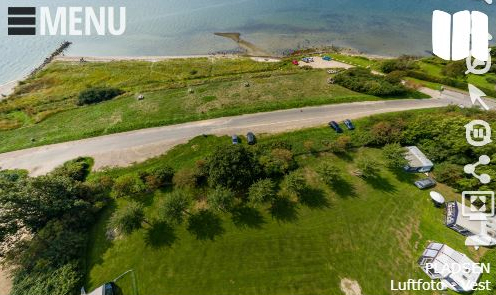 Go on a virtual tour
Here you have a view of our camper pitches with a view of the Horsens Fiord, look around to see the campsite.
Alle autocamperpladserne er naturligvis armerede så de kan klare alle typer autocampere hele året rundt.
Vi henstiller til vores gæster at de placerer sig således at alle i området kan nyde opholdet mest muligt. Det er naturligvis vigtigt at vi alle tager hensyn til hinanden, vi er alle forskellige.
On holiday in a motorhome
When the landscapes rush past the window of the motorhome, the calm has subsided and freedom lies before one, the best conversations often arise. Pack the motorhome and enjoy a few days of freedom and solitude with time and the freedom to talk - about everything and nothing. Time to have fun and to experience Horsens and the surrounding area together.
Take advantage of your stay with us to relax and enjoy the time together. Or to experience nature, the city of Horsen and all the many sights.
Different motorhome pitches
Whether it's just a few days' holiday away from everyday life, or if you're going on a longer road trip, the possibilities are many. With us you can find safe and flexible accommodation with access to the facilities that make the holiday pleasant. At the same time as you get the opportunity to spend the night in some of Denmark's most beautiful nature.
There are cheap pitches for a quick overnight stay and there are large and small pitches with a view of the fjord. You and your motorhome are welcome everywhere at Horsens City Camping.
Here you can see the prices for motorhome pitches
Which pitches are for motorhomes
Pitches that are specifically for motorhomes on our pitch map are A pitches and S pitches. The square shows how you should place your motorhome to get the best experience.
Horsens City Camping is GREEN CAMPING!
Horsens City Camping has been certified as Green Camping since 2020 - this means that when you spend your holiday with us, we do everything we can to live up to the 17 world goals and constantly improve.
When you swim in our pool, it is heated with modern highly efficient heat pumps and by far most of the electricity comes from our own solar cells, which are located on our roofs. It is a goal for us that 60% of our electricity consumption must come from our own solar cells and the rest we buy from wind turbines as green electricity.
You can look forward to it every day when you enter a bathroom and use our soap, toilet paper or when you dry your fingers after washing them. More than 80% of the products we use have the Nordic Swan label.