Go on a biketrip in Horsens´ beautiful surrounding - all the way from east to west.
Enjoy nature at your own pace on one of our many cycling and walking routes.

Starting from Horsens City Camping you can choose the beautiful and hilly terrain around Klostermølle and Sukkertoppen, overlooking Mossø.

You can take the tour all the way around Horsens Fjord - Sail on the bicycle ferry across Horsens Fjord and take your bike with you - Now with island hop via Hjarnø.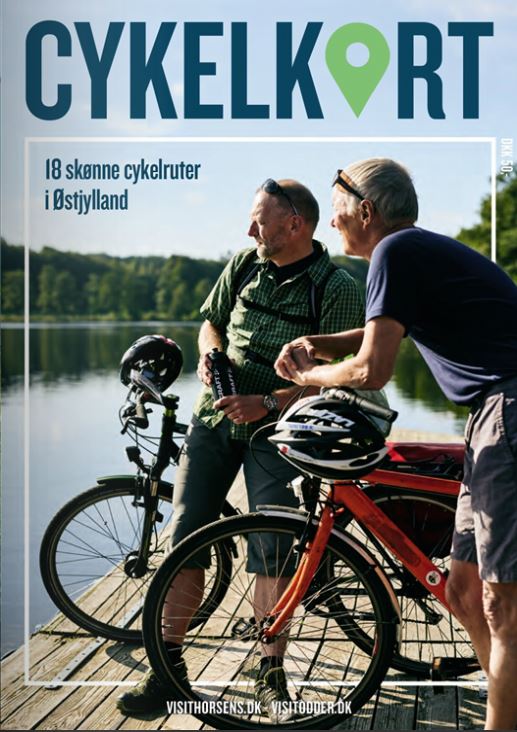 You can travel all-around the island Endelave in just one day, or how about running, hiking, biking or perhaps rollerskating on the nature trail from Horsens to Silkeborg. Plenty of possibillities - You choose. You can buy a collection of maps with bike-routes and plenty of inspiration in our reception for only 50- DKK.

There are many maps of the entire Horsens - here is the map around the Horsens Fjord - You can read much more about the fjord and biking routes on VisitHorsens website here.
Free Bicycle Rentals in Horsens - Grab a Bike
Grab a bike Horsens is a free offer to all guests in Horsens, and of course also for our guests here at Horsens City Camping where you can borrow a bike free of charge by presentation of credentials.