Tag en tur i en by med næsten 100 års historie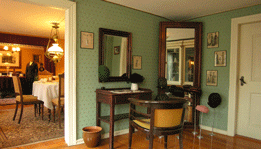 The Old Town is a large attraction which takes at least a day to visit and is only 50 km from the campsite.

The museum vividly illustrates life as it was in old Danish towns. Here you can experience a market town from H.C. Andersen's time, where adventure awaits you just round the corner.

Meet people from the past, see their rooms and kitchens and enjoy the fragrance in their gardens. Try the old-fashioned games and explore the museum's large exhibitions.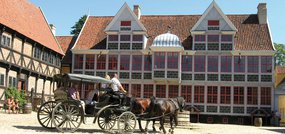 The Old Town is home to the Danish Poster museum with exciting exhibitions throughout the year, the Danish clock museum and a large toy museum.


There is also a restaurant, historical shops and museum shop. The Old Town is a living museum that holds themed days and large Christmas events.

Taste, smell and experience history hands-on.


Den Gamle By - The Old Town
Viborgvej 2 - 8000 Århus C
Tel +45 86 12 31 88