Quick, easy and convenient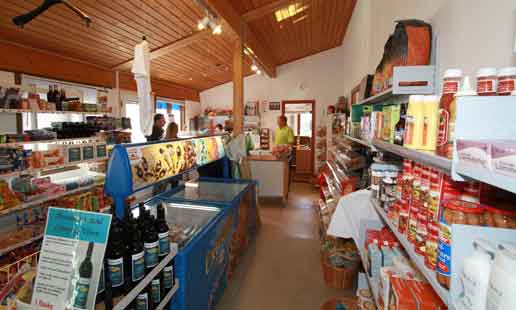 We have a small shop which is at the entrance to the campsite.

Please remember to order breakfast rolls the day before you want them, and then you can collect them when we open at 08:00 the next morning.


The shop also offers:
Fresh breakfast rolls from our local bakery, SLOTSBAGERIET
You can also get gluten- and lactose-free morning bread, ask when you order your morning bread
Cones and ice cream from Premier is
Cold beer and water
Hot coffee, cocoa, cafe latte and more
Husodde wine and bitter
Various food items
Hardware
Souvenirs and small toys
Bottled gas from Primagaz

The shop is open every day in the high season from 08:00 to 22:00 and in the low season we are open from 08:00 to 20:00. In the low season there is siesta from 12.00 to 14.00.

You can also have your evaporator/cooler bricks replaced in the shop.



We are always available and we will do almost everything to help you if you are missing something.