4-star facility buildings for adults and children
Modern buildings with bathrooms, toilets, family bathrooms and kitchens etc.
Two buildings are located in the eastern part of the square, and contain a men's and women's department with toilet / shower, large family bathroom, handicap facilities and of course a children's department with child-sized facilities.
Two service buildings are located centrally on the site. Of course, there is also the men's and women's department with toilet / shower, large family baths, children's baths and handicap facilities.
At both buildings there is also an outlet for chemical toilets.
---
We are building a new service building for the 2024 season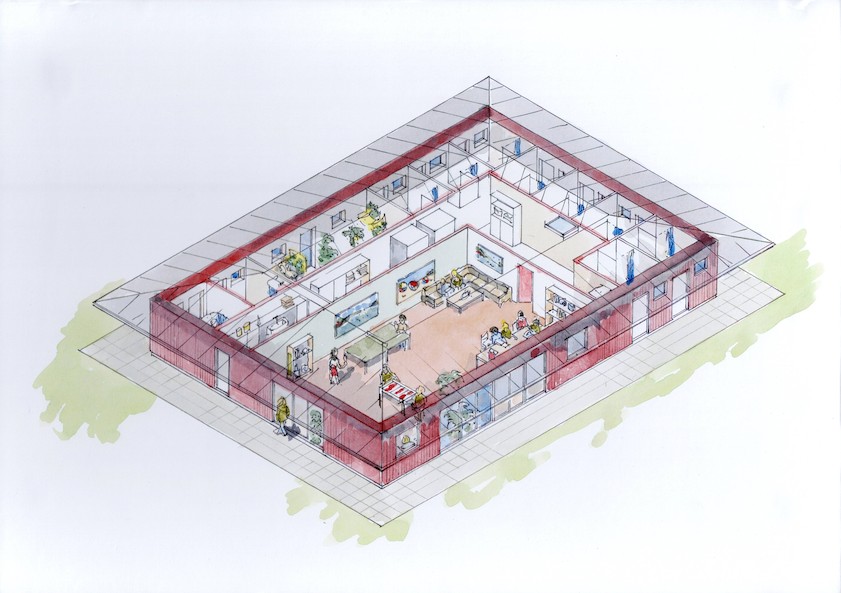 This is how the drawing of our new service building of 250 m2 looks like.
We are building a large, beautiful new service building instead of the playhouse down by the pool. The new service building will contain 10 new bathrooms, 2 of which will be disabled-friendly. We are creating a living room, which will also be used as a playhouse and for a creative workshop and much more, the room will be almost 100 m large, so there is plenty of room for fun.
We are also putting a brand new children's section in the building with showers, toilets, sinks and changing area and bathtub for the very little ones. The whole room is designed so that you are on a deserted island with a lot of Vikings.
Here is a sketch of the new children's room designed by Joop van den Heuvel from the Netherlands.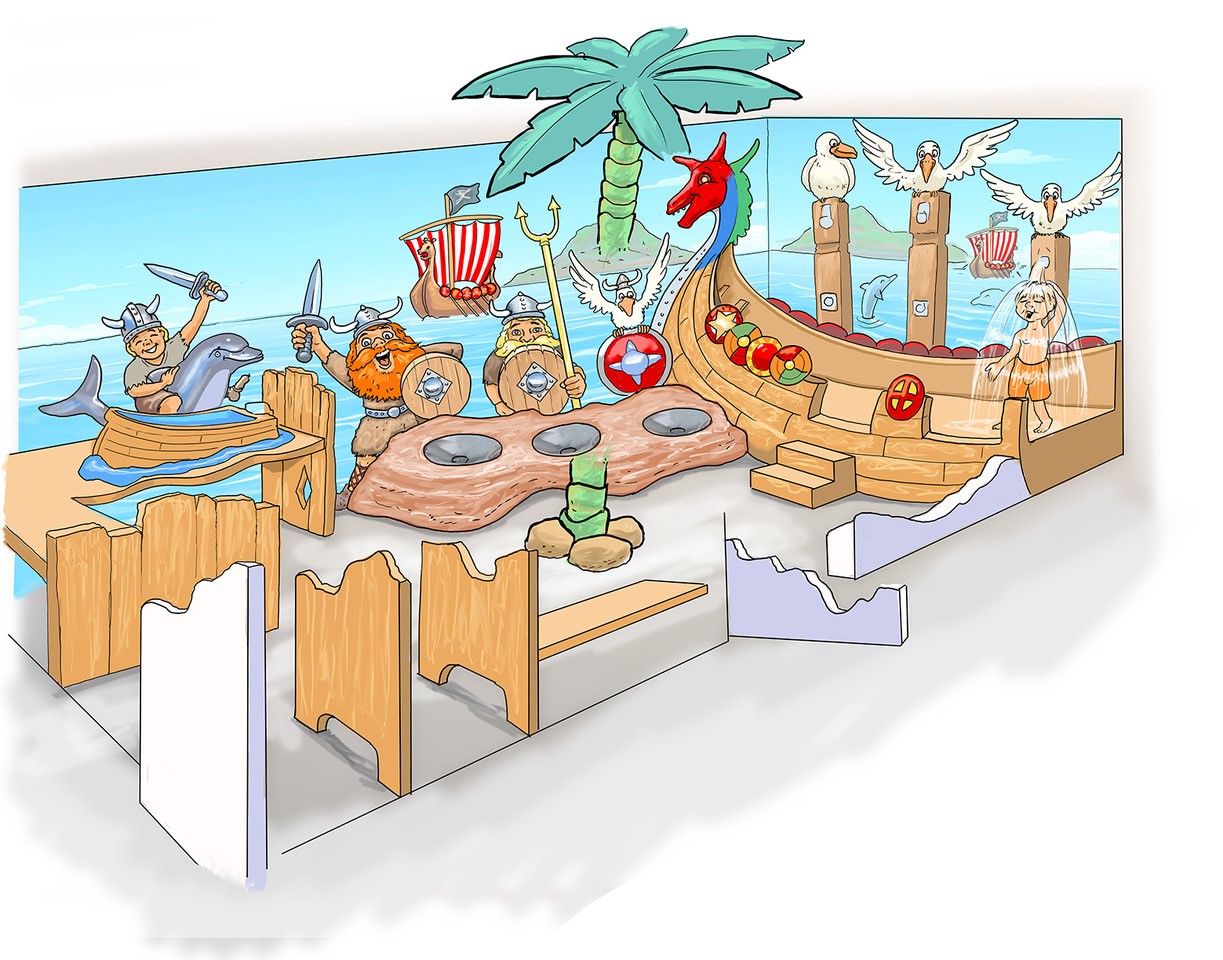 You can start looking forward to a great experience in the new building in 2024 - see you
---
Covered terrace by the TV room

Special bathrooms for the youngest of our guests
It must be exciting for everyone to be camping and therefore we have made a special children's section with bathtubs, toilets and washbasins for the youngest of our guests and of course with a changing area for the little ones who need help. We have children's wards in both the east and west wards.
It is very important to us that our service facilities always appear clean, neat and well maintained, therefore we maintain a high standard of cleaning with cleaning up to 2 times daily in high season.
At the same time, we ask for your help to tell us if some of the facilities do not live up to your requirements, because then they do not live up to ours either.
Also, always remember to leave a toilet, sink or bathroom as you would like to take it over yourself.
In addition to these facilities, we have a smaller toilet building (beach toilet building) located at the entrance to the square.
This building is for everyone incl. beach guests and contains toilet, urinal and handicap facilities