Does the dog need a vacation too?
Bring the dog along, so that the entire family can go on holiday together !
The unique placing of Horsens City Camping, formerly Husodde Strand Camping in scenic surroundings right next to Horsens fjord and only 4 km from Horsens centre, offers plenty of fantastic experiences for both children, adults and dogs.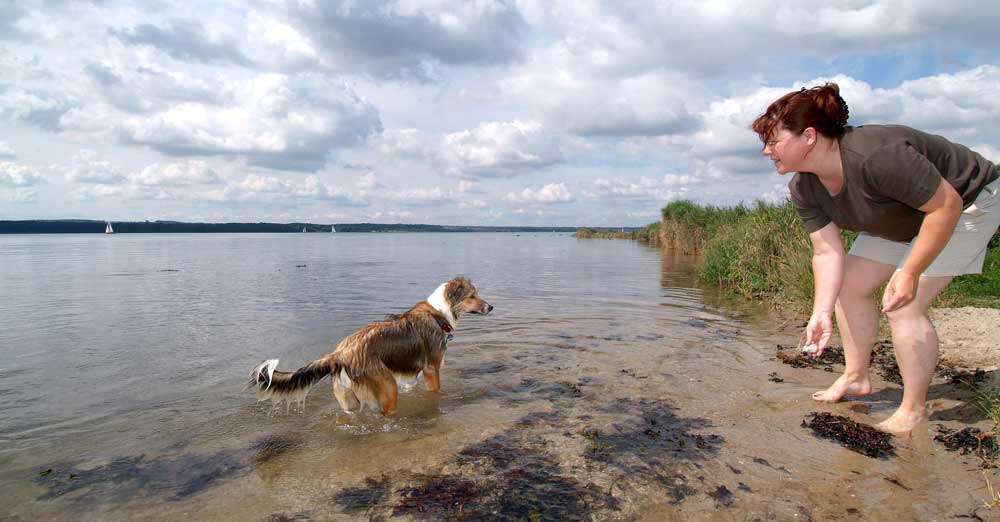 Whether you come in your own caravan, tent or you will be staying in one of our cabins, you can tke the dogs with you (Luxury 30 m2 cabins and two person cabins exempted).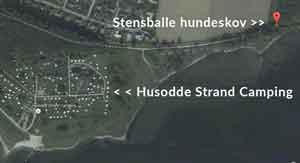 Dogs forests for everyones pleasure!

At Horsens City Camping we have a 600 m2 fenced dogs forest in the northwestern part of the campsite. Here the dogs are allowed to run free without being on a leash.

Close to the campsite, in Elbæk Forest, you can find the Stensballe Hundeskov (dogs forest) of an entire 5 hectares. The Stensballe Hundeskov is also fenced and makes a great starting point for some lovely hours with the dogs!

Elbæk Forest has some fantastic hiking paths in the beautiful forest, with views of the Horsens Fjord.

After an active day in nature, you can rinse the dog at our camper-station.


Dogs must remember to tell their owners that it is not allowed to wash the dogs in any of the bathrooms on the campsite. Also remember to have a leash on your owners when you exercise them on the campsite, so that the bags are handy, just in case... To avoid that you get lost, you must also be on a leash outside the caravan or cabin.