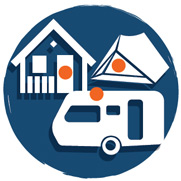 Beach, swimming and fishing
Just outside the campsite you find the best and most child-friendly beach in the area. There is a jetty and the beach is awarded the blue flag by the Danish Outdoor Council. Excellent swimming opportunities and high water quality makes you lose track of time while you have fun, play and swim.
The beach has room for everyone – whether you like the wide sand beach or the grass in front of the campsite best, there is room for playing and sunbathing.
If you like fishing you will find an attractive fishing point next to the beach, where you can catch various sorts of fish straight of the coast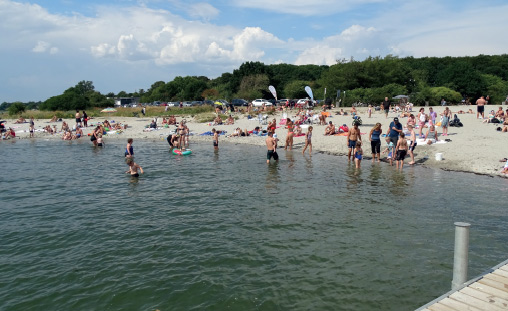 Proper facilities
At Horsens City Camping we offer you a range of facilities. Our three facility-buildings hold kitchens, toilets and bathrooms. All with great flexibility and user friendly.
Midget golf
WIFI
Swimming pool covered and heated so the water is always 27 degrees warm
Playground, bouncy cushion and trampoline
Playing room for small children
Free bike rental
Large family showers and children area
And much more...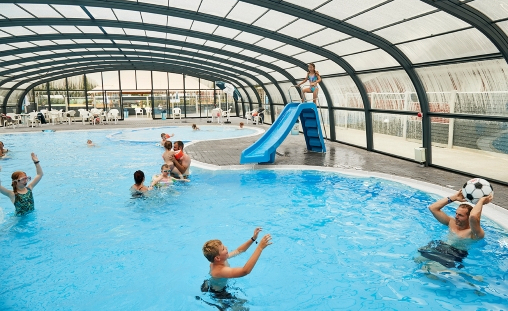 Camping isn´t just camping
– It´s a special way of vacation. Here you find time and the room for your family, your friends and new acquaintances.
Horsens City Camping offers you a pleasant and relaxed atmosphere. We provide the framework for your vacation – a holiday filled with adventure and happy memories!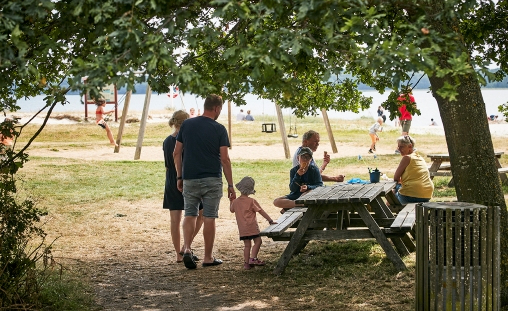 ---
Pitches that fit your needs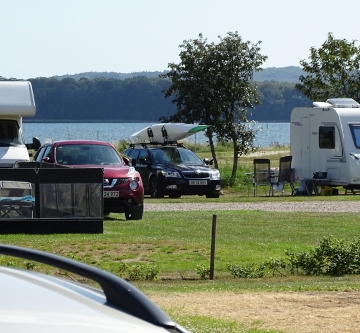 Pitches made especially for those who appreciate a great view from their caravan. Overlooking Horsens Fjord the view can be almost addictive, as it greets you every morning and during the days of your stay.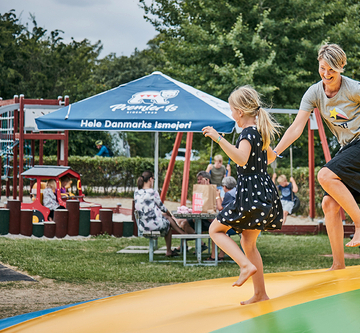 Pitches designed for families with children. Situated near the playground, the beach and all the fun. Simply let the kids loose after breakfast, and you won´t see much of them for the rest of the day, as they are busy playing with all their new friends.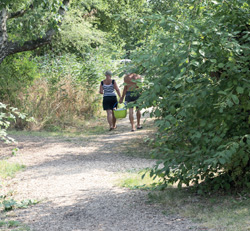 This means pitches where you can relax and unwind. You can slow down and recharge your batteries in the company of other peace-loving campers.