The pool, which is located in the heart of the children's area, is the place where you spend many good hours.
The pool is heated, covered and the water is always at least 27 degrees hot!
The pool is closed for the winter and reopens 1/5 2023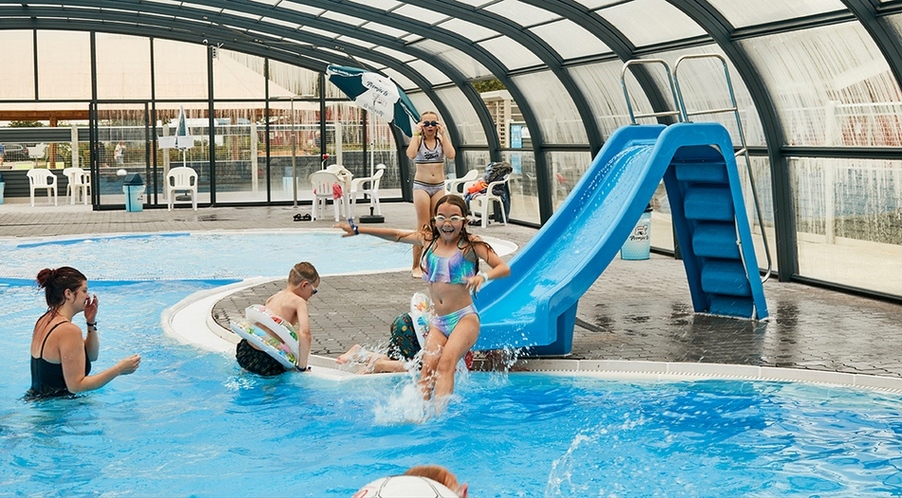 There are both slide, bubble zone, three depths - not to mention sun loungers and parasols, which means you can decide for yourself how a day at the pool to be used ...
Although Horsens City Camping is close to Husodde beach, it is now easy to just slip into the pool and take a morning dip or flat out under an umbrella with a crime story in hand - because when there is no further home to the caravan than a minute or two on foot, it does not matter so much if you just remembered it all.
At Horsens City Camping you can always jump in the pool - regardless of the weather.
The pool is heated using heat pumps and is always min. 27 degrees throughout the season. We are Certified as Green Camping, so you take it easy and do not have to worry about either environmental pollution or overconsumption - You can just relax by the lovely pool area or fool around with the kids in the water. It is possible for everything.
The pool is ready from 9am in the morning to 9pm in the evening, every day throughout the season, so it's just about jumping in.