Horsens best sandy beach - 50m from our reception
We have Horsens' best bathing beach only 50 m from the gate. The beach is very child friendly and the wooden pier provides a good opportunity for a good swim.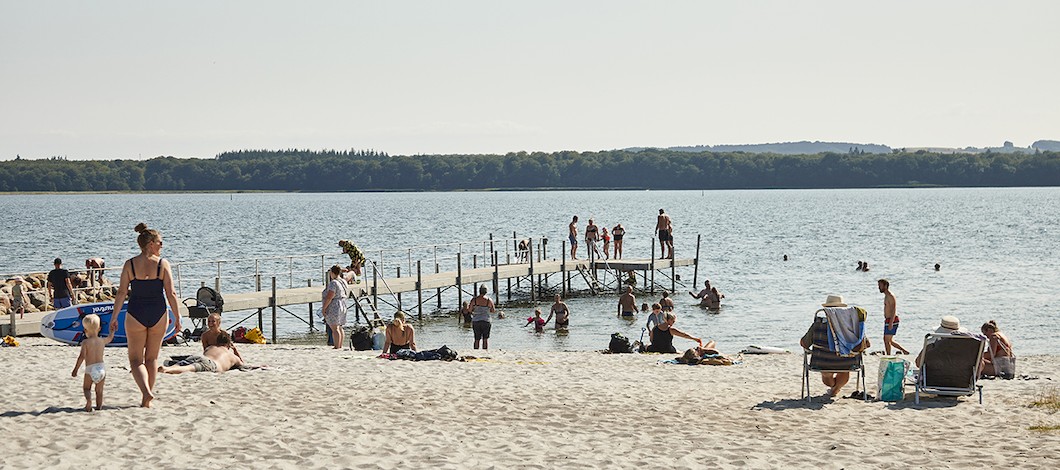 The beach is known for its excellent swimming and good water quality. The beach is of course awarded the Blue Flag.
There are also good opportunities for play and sunbathing either on the wide sandy beach or on the grass in front of the campsite down by the water.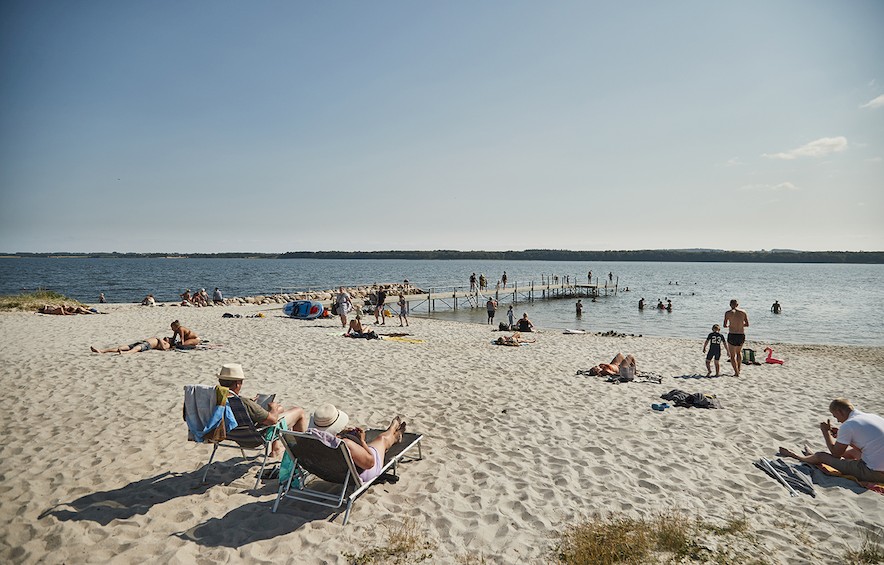 Are you into angling?
If you enjoy angling there are also very good opportunities to do this, as there are large stones where it is popular to fish on both sides of the beach.
It is possible to catch several types of fish directly from the coast, just outside the campsite.
The children can also amuse themselves by catching lots of small crabs directly from the wooden pier and the fish population of crabs etc. can be purchased in the shop.