The playground, your kids will never get enough !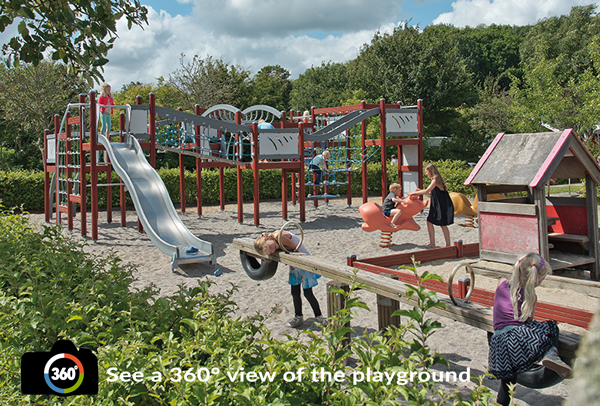 A playground with something for everyone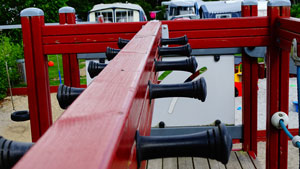 We have a playground and other play areas for both big and small children.
The playground lies centrally in the "pitch for kids"-area and close to two of our facilities-buildings.
If you like table tennis we have outdoor table tennis by the playhouse and bats and balls can be borrowed at reception.
On the ball-field games can be played all day long. We have set up two goalposts so you only have to find someone to play with.
We also have Mooncars – They are located at the rection for rent.
Jump pillow - Jump high - Jump far - just Jump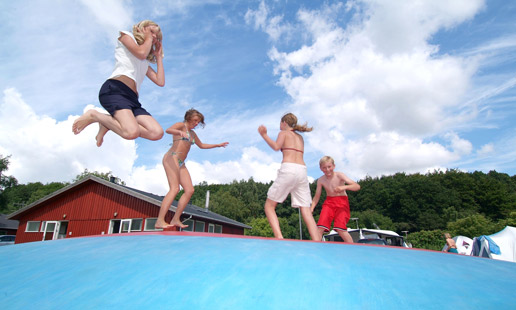 Jump pillow - Fun for both big and small children
At Husodde Strand camping we have a bouncy cushion and a trampolin. It is always party time here and many hours of lively play can be spent here.
The children start here in the morning and it is the last thing they do before they go home.
The bouncy cushion and the bouncy castle are open every day from 09:00 to 20:30.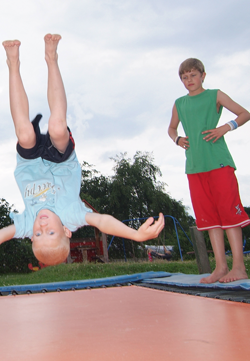 At the playground we also have our own trampoline, where the desire to jump about can be supervised by the slightly older children and parents.
Everything is off course checked and approved by the authorities every year, so that we comply with all requirements.
If the weather is overcast or you cannot be bothered to go outside anymore, you are always welcome in the reception; here we have some amusing games for both children and adults.
If one just wants a bit of relaxation with a good book then ask at the reception as we have books in several languages to borrow.
There is a bookshelf in the communal room where you can borrow a book, just remember to put it back on the shelf so others can also enjoy borrowing a good book.
SHOW RESPECT and remember that games take place at your own risk.