Summer holiday with All Inclusive - so you know what the holiday costs.
All inclusive holiday is just right - if you want free access to the pool. If you want to pick up a fresh exciting French bread every morning. If you want to play mini golf on our Medieval mini golf course. If you want one of our very best ice creams and much more - You can share it all with your friends using our WIFI.
All inclusive is a complete package, is made for a holiday in your own caravan / tent of 7 days for 2 adults and 2 children. You can of course adapt the offer to suit your family.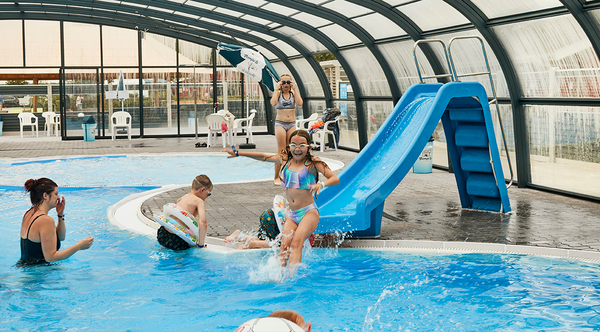 Offers Period: 22/6 - 25/8 2024
The summer holidays with all inclusive contains:
Free WIFI
Free pool access for everyone in the family
2 adults and 2 children (0-12 year)
Free rolls or bread every morning
50% discount on popsicles for the whole family every day
Free mini golf for the whole family every day
Free electricity
Free Shower
Environmental Fee for all
Pitch for your own caravan, tent or camper
Optional arrival day