Next to the fjord, next to nature and freedom to be yourself
Here you are at pitch 10/11 in middle of the campsite, take a walk though our pitches with a view.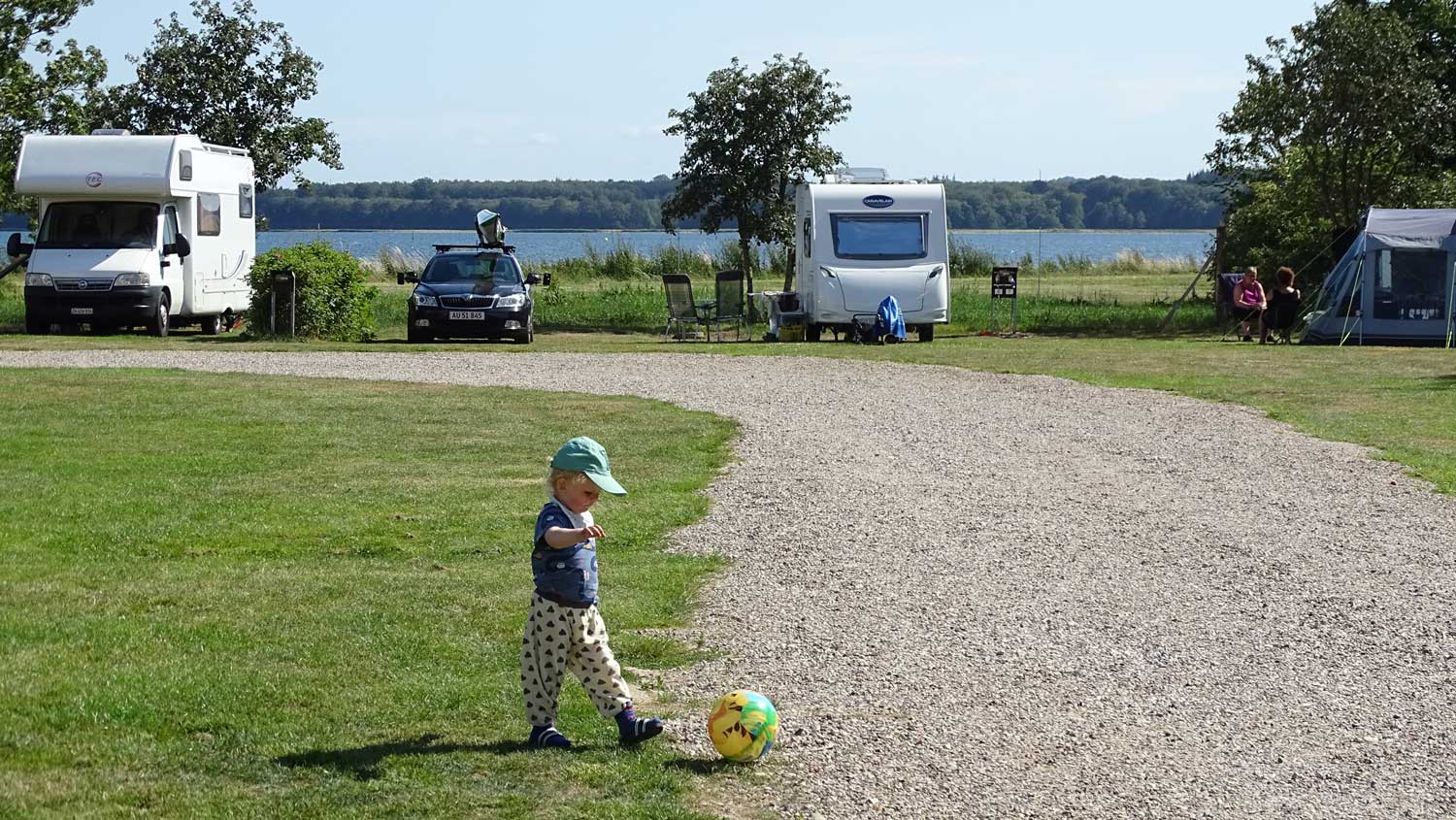 This area of the campsite is created for those, who want 'A pitch with a view.'
From your caravan or cabin you can enjoy a view of Horsens Fjord, which with its wide and great amount of water is impressively beautiful.
Click here then you can see our campsite overview, blue squares are sites with views, some places have obviously better views than others. First row, the light blue have a completely clear view over the fjord.
You have a sense of calm, when you experience the tranquillity of the fjord and watch nature's colours play on the water in the morning or the evening. During the day life on the fjord is pleasurable as you look at the water and the birds, take part in fishing, join the bathers, kayakers, windsurfers or leisure craft sailors.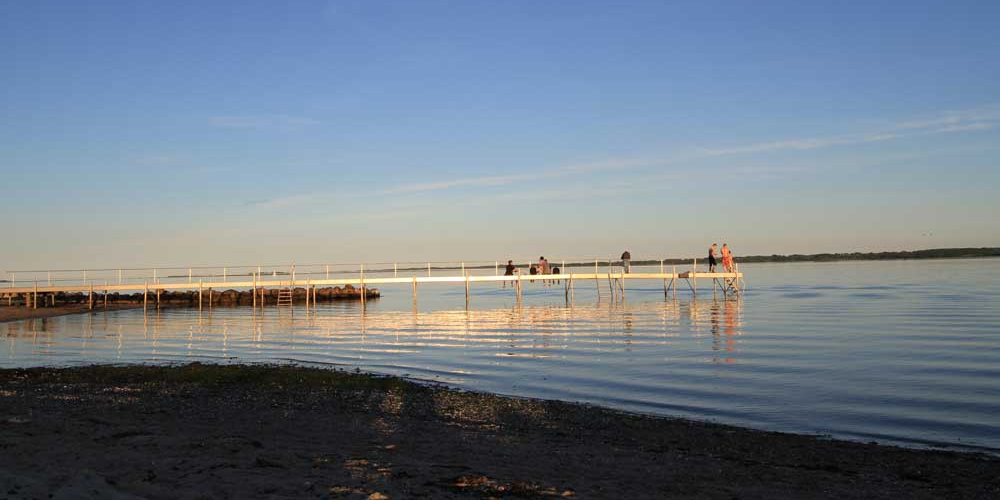 At Horsens City Camping you can benefit from:
4 smart service buildings with a high level of cleanliness
Fine kitchen facilities
Bonfire area
Cleaning place for fish
Sea kayak hire
Note - the pitches in the 1st row have a particularly secluded view.
We request that all our guests position themselves so that everyone in the area can enjoy the views as much as possible; even those who are a little further back on the campsite.