Next to nature and pure relaxation - peace of mind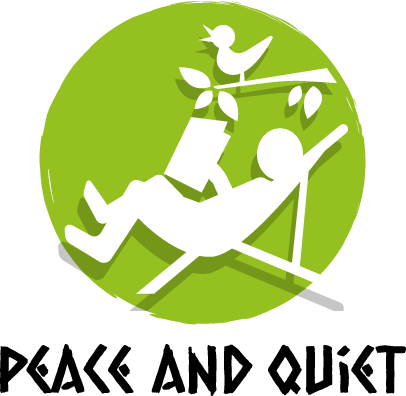 This area is specially for those who want a "pitch with peace and quiet"
There is nothing like getting away from home and all the everyday obligations. Relax, lay back and recharge your batteries.
If this sounds like your kind of campingholiday, then choose a pitch with peace and quiet. This gives you the best opportunity to recharge and refind your peace of mind, while you get away from everyday chores and guilty conciences.
I you choose a green pitch this gives you a pitch in quiet surroundings, but some are off course closer to the commotion than others, and some closer to the facilities etc.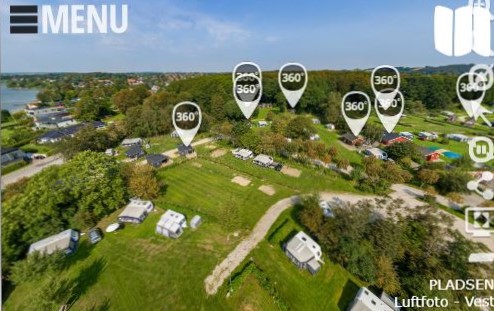 Go on a virtual tour
Here you have a view of the "peace and quiet" comfort-pitches in the western end of the campsite. Take a closer look and see what we have to offer.
We kindly ask our guest to remember that there are other guest as well, and to place their Caravan/tent with the greatest possible consideration to their fellow guests.
Have the holiday you need in a place of peace and quiet
Leave your mobile in your bag and put your PC far away. Your family will love you for the presence you show by just being present and attentive. You can take the full step and check into our "peace and quiet area". Be the good example and show your family and friends that they are at least as important as your work.
Most people go on holiday to have a break from everyday life and to recharge their batteries. At Horsens City Camping in East Jutland, you can enjoy yourself and get away from sour duties and bad conscience, regardless of whether you spend the night in one of our cabins, in your own caravan, motorhome or choose the completely free life in a tent.
With us you can enjoy yourself
Presence blossoms when there is enough time. Set the clock to vacation time and practice being consciously present in the moment with the very simple things. When you sit in front of the caravan in our peace and quiet area and drink your morning coffee with bare toes in the dewy grass. When you listen to the waves at the beach. When you smell a flower, drink a glass of wine, hold your partner's hand or enjoy yourself in our heated pool. Then you know that peace and quiet at Horsens City Camping is total enjoyment.
How to find our peace and quiet places on the overview
Peace and tranquility places are green on the place map. The green square shows how you should place your caravan/tent to get the best experience. All pitches have a size of between 100 and 120 m2. However, the size of the individual pitch may vary depending on the vegetation and the pitch's physical location on the campsite. If the green square has a strong black border, it is a so-called comfort site, which is equipped with its own water supply and drainage directly on the site.

Find your seat in peace and quiet on the campsite map
Horsens City Camping is GREEN CAMPING!
Horsens City Camping has been certified as Green Camping since 2020 - this means that when you spend your holiday with us, we do everything we can to live up to the 17 world goals and constantly improve.</p >
When you have a holiday with us, you can also take it in peace and quiet, we help you to make your holiday as sustainable as possible when you are camping in East Jutland, you don't have to about your everyday life, just do as you usually do and we'll help you with the rest.
When you swim in our pool, it is heated with modern highly efficient heat pumps and by far most of the electricity comes from our own solar cells, which are located on our roofs. It is a goal for us that 60% of our electricity consumption must come from our own solar cells and we buy the rest from wind turbines as green power.
You can be happy every day you enter a bathroom and use our soap, toilet paper or when you dry your fingers after washing them. More than 80% of the products we use are Swan-labelled.