Djurs Sommerland – A world of fun
Buy your tickets for Djurs Sommerland with a discount when you book your holiday with us
Summer holiday with great enjoyment on Djurs Sommerland
Camping amusement at Husodde Strand Camping
It is the perfect vacation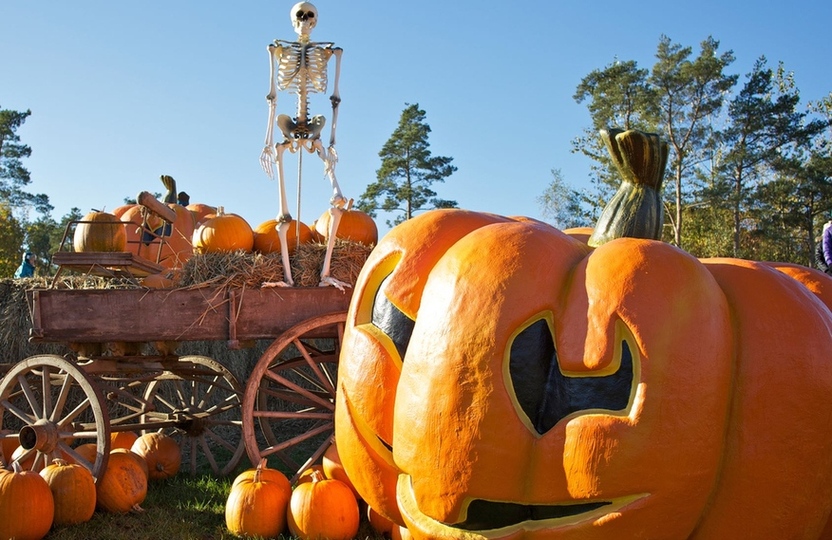 Bring the whole family and enjoy some of the year's best moments.
Here you will find great experiences enough for several days!
Whistle down the 32-metre-high Piraten roller coaster at 90 km per hour – one of the best roller coasters in the world – and experience the wildest splash on Skatteøen, Northern Europe's biggest water coaster.
World-class fun for all the family
Ready for speed, thrills and fun for all the family? Then you can look forward to Djurs Sommerland's eight themed areas, Denmark's biggest roller coasters, the huge Aqua Park and more than 60 rides and attractions – discover for yourself why Djurs Sommerland was voted the best fun park in Scandinavia in 2014 and 2015
New – Bondegårdsland with 10 new rides
Come and explore a brand new farmer's universe with 10 new rides. Feel the thrill of the free fall from the water towers and fly along the roller coaster in a flurry of chicken feathers. Bondegårdsland is packed with fun and amusement for children and their playful parents.
Buy your tickets for Djurs Sommerland at Horsens City Camping
After arrival you can buy your tickets for Djurs Sommerland with a discount – and at the same time skip the queue and walk straight into the park.
Djurs Sommerland Holiday packages
At our website you can buy holiday packages for Djurs Sommerland, which hold both accomodation and tickets for Djurs Sommerland at a favorable price. Order here
Djurs Sommerland
Randersvej 17
8581 Nimtofte
Tlf 7533 1333
Read more and see the opening hours - www.djurssommerland.dk